iSKI Analytics
CRM- and marketing tool for the mountain railway industry.
A social network for winter sports enthusiasts.
A comprehensive marketing tool for innovative mountain railway operators.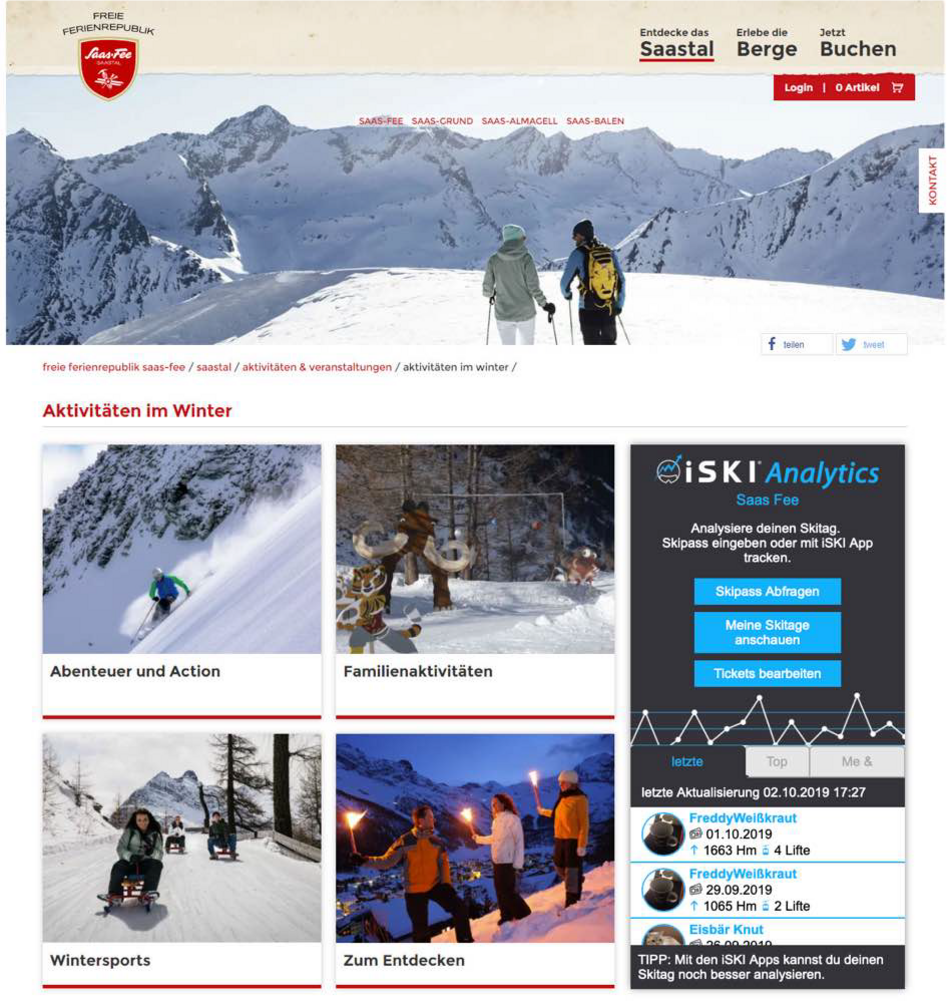 Added value for ski areas.

web widget generates traffic on websites
user addresses - compliant with data protection regulations - for targeted marketing
profile data (CRM) - get to know the guest effectively
possible additional options:
geo-evaluation: what does the guest do when and where in the ski area
gamifications to guide guests through the ski area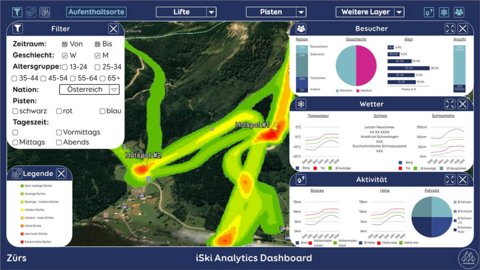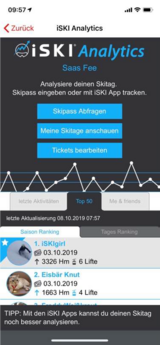 Added value for the guest.
ski diary (tracks + tickets)
rankings: last activity, top 50, me&friends
social sharing
analysis of:
track line on map, day, place, activity, start time, end time,
Lift analysis, active & passive time, distance (total, up, down),
Altitude meters (up, down), speed (max + average), highest point,
Weather, charts (speed, altitude, lifts)